Posted 04th July 2012
With a big summer of sport comes an ever bigger summer of sporting TV trailers. Here's a quick peak of what's on offer:
Up first we have the BBC & ITV patriotically battling against each other for our Euro 2012 affections. It was a tale of two sides, with the BBC opting for a super modern CGI graphics overload against ITV's old school stop-motion approach (despite the slight touches of CGI background). The BBC sequence was created by Framstore (you may have seen their giant CGI BA plane in London) and features embroidered emblems from European team badges come to life in a material world (not the Madonna variety). The creative is built on strong concept and uses an imaginative animated film to bring to life the range of creatures that appear on national team badges.
ITV opted for a stop motion puppet sequence, including footballers past and present, in the style of carved wooden Eastern European folk art. Although it feels slightly creepy it's a refreshing take on the normal super slow-mo, super slick, super shinny graphics from Sky. The guys from Jump in London are behind the project. http://www.jumpdesign.co.uk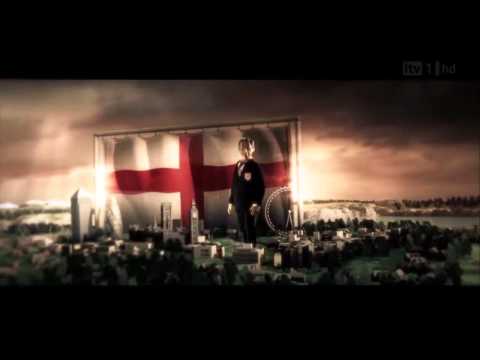 Perhaps my favourite so far goes to ITV and their build up/preview for the Euros. The advert titled 'It's Good To Dream', cleverly imagines a world in which the Three lions have dominated the international game since lifting the world cup in 1966 all those years ago. Brilliant!
With Wimbledon now getting to the business end, BBC's coverage trailer may be a little old but still a valued addition. Created by Red Bee Media (these guys have been busy this summer), the film shows a selection of audience-friendly tennis stars performing their key shots with their bodies covered in 'Akzidenz-Grotesk BQ Bold Condensed' words/phrases of their particular style. It reminds me of the 'Zombieland' opening titles (mentioned on STL a few months ago).
What does the BBC have in store for the Olympics? Any gorillas inspired animation this time? Well, as I was finishing this post off infront of the Euro 2012 Final on Sunday night the BBC right on cue came up with the goods. And wow, it knocks everything out of the park! Now on regular repeat the trailer does a terrific job getting us in the mood, using some genuinely beautiful animation. The trailer is created by ad agency RKCR & Y&R, with Passion Pictures and Red Bee Media.  Here it is in full glory: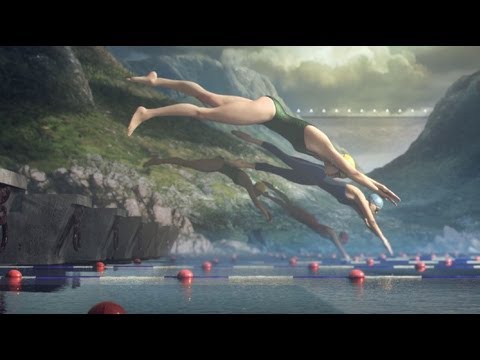 Finally, I stumbled across this image. Poor old Harry Rednapp – no job and his head on a stick. Reminds you of a certain past US president?! Happy sporting summer!